PEPCO was established in 1922 as a designer and manufacturer of electrical distribution panel boards for both commercial and shipboard use. Early on, PEPCO's original 2 inch slate commercial panel boards were designed and manufactured for some of the nation's top educational institutions and entertainment venues, including Yale University and numerous theaters throughout New York City.
During World War II PEPCO became a significant contributor to the US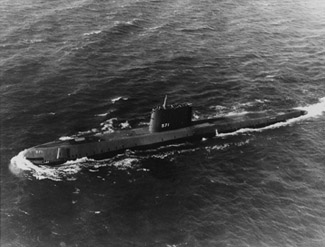 war effort by providing electrical switchboards for maritime use on many WWII cargo ships and US submarines being built at the Electric Boat Company in Groton, CT and the Portsmouth Naval Shipyard in Portsmouth, NH.
As the US submarine force continued to develop, PEPCO electrical switchboards continued to meet the latest and most rigorous military shipboard requirements. PEPCO electrical switchboards are on the world's first nuclear submarine, USS Nautilus (SSN 571), and with only a few exceptions PEPCO equipment is on every nuclear submarine that has served the US Navy.
Today PEPCO continues to design and manufacture electrical switchboards for the US Navy's most advanced submarines, destroyers and other surface warfare ships. Beyond military shipboard applications, PEPCO's system solutions range from complete Gas Turbine Engine Control Systems to Retractable Train Bridge Catenary Controls, Nuclear Fuel Handling Systems, Navy Simulators, Industrial Cranes, and Automated Fish Farms.